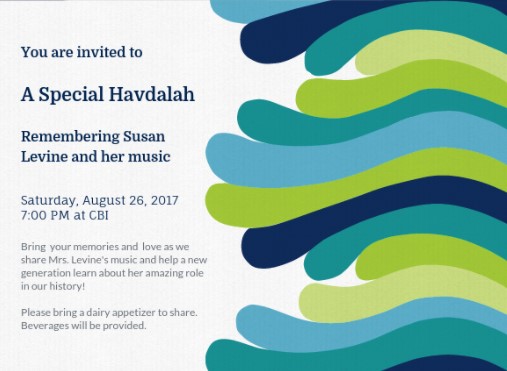 Please join us for a special Havdalah in memory of Susan Levine and her music.
Saturday, August 29, 2017
7:00pm at CBI
Bring your memories and love as we share Mrs. Levine's music and help a new generation learn about her amazing role in our history!
Please bring a dairy appetizer to share.  Drinks will be provided.