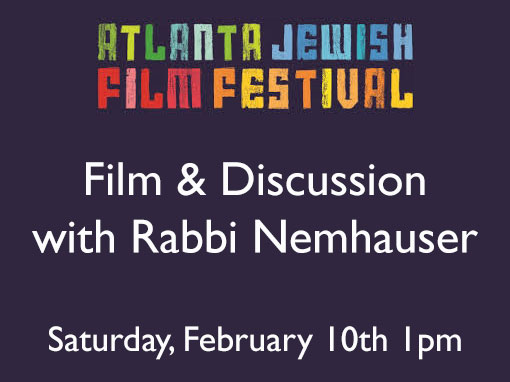 CBI & Rabbi Nemhauser go to the movies!
Saturday, February 10th at 1pm
Early dinner and discussion with Rabbi Nemhauser following the film
The final film lineup will be announced later this week, but we need to reserve tickets immediately! Please RSVP to the CBI Office at 678-817-7162 or to Susan Burden.