Congregation B'nai Israel Staff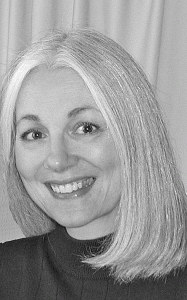 Susan Burden
Cantorial Soloist
Susan Burden was appointed as Cantorial Soloist for Congregation B'nai Israel in August 2011. She assists Rabbi Rick Harkavy during Shabbat services, B'nai Mitzvah services, and other holiday and life cycle events. Susan also leads Shabbat services whenever there is a need and serves as the Cantorial support for High Holiday services. She works as a community liaison to promote understanding and friendship and teaches adult Hebrew classes. As the Cantorial Soloist, Susan strives to achieve a balance between ritual tradition, innovative thought, and spiritual focus. She approaches this important role not only with a healthy sense of awe but also with a necessary dose of reality.
Besides her Cantorial responsibilities, Susan tutors and prepares our Bar and Bat Mitzvah students, teaches Hebrew to grades K-2, and teaches a two-year Hebrew High School program of Judaic studies for 8th and 9th grade students, in preparation for Confirmation class in the 10th grade year. In addition, Susan assists Angela Ellis with administrative duties for the congregation as needed. She has been a member of the synagogue since 1992 and has been actively involved for many years, serving as an interim Treasurer on the Board of Trustees and assisting with a variety of other programs and activities. She also served as the Youth Group Advisor for several years.
Susan holds a music degree from the University of Tennessee, where she studied music history, piano, and woodwinds. She has also done graduate studies in Educational Media Services from the University of West Georgia. She worked for 12 years in school libraries for elementary and middle schools. She also spent two years as an Instructional Technology Technician in the public school sector. Susan taps into her creative side by designing and building costumes for the Martha Ellen Stillwell High School of the Performing Arts and other schools in Clayton County, for the Atlanta Ballet, and for other regional and international ballet companies.
Susan and her husband Gene, a Geotechnical Engineer, live in Forest Park with their son Jonathan, who is also an active member of the congregation.
Susan's office hours: 10:00am – 3:00pm Monday
Office phone: 678-817-7162
Email Susan Burden