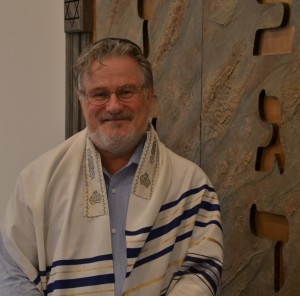 Welcome to Congregation B'nai Israel, your synagogue home for the total Jewish experience on the south side of Atlanta. Our members are from Newnan in Coweta County, Peachtree City in Fayette County, Griffin in Spalding County, Stockbridge in Henry County, Jonesboro in Clayton County and smaller communities south of Atlanta. Located in Fayetteville, Georgia, B'nai Israel is where you will find fellowship, lifelong friends, and a close-knit community. We are affiliated with the URJ through which we receive support on a national level, but we pride ourselves on reaching beyond the boundaries of 'classical reform Judaism' to be as inclusive and welcoming to all families. Whether that means traditional families, non-traditional families, or families comprised of different religious backgrounds, everyone can find their spiritual home here. We look forward to meeting you and helping you picture yourself as a part of our congregational family.
Among the many benefits you'll find here are a dynamic religious school that uses the popular education curriculum designed by the Institute of Southern Jewish Life, Bar and Bat Mitzvah programs, confirmation class, Hebrew high school, a variety of fun adult education classes, and a Torah Tots program for children between the ages of 2 and 5. Family services are also available once a month. Services not only engage our children, they offer an opportunity for strong bonds to form as the service is preceded by a delicious potluck dinner.
 There are many ways to become active in our congregation. We have a booming Women's Club, affectionately known as the Shayna Maideleh Club, a Brotherhood, rabbinic study groups, youth groups, a monthly senior social for all Jewish seniors whether affiliated or not and, of course, Mahj Jongg. We are always open to new ideas and new experiences, so let us experience the things you like to do, too!
 We are a warm, friendly, caring place and we need people like you! Get your spiritual and cultural needs met while helping us grow and celebrate our Jewish traditions. Plant your Jewish roots at Congregation B'nai Israel!